---
Spit VR consists of girls spitting on you and each other, drooling, slobbering their tongues on each others breasts, and getting each other sticky with open mouth french kissing.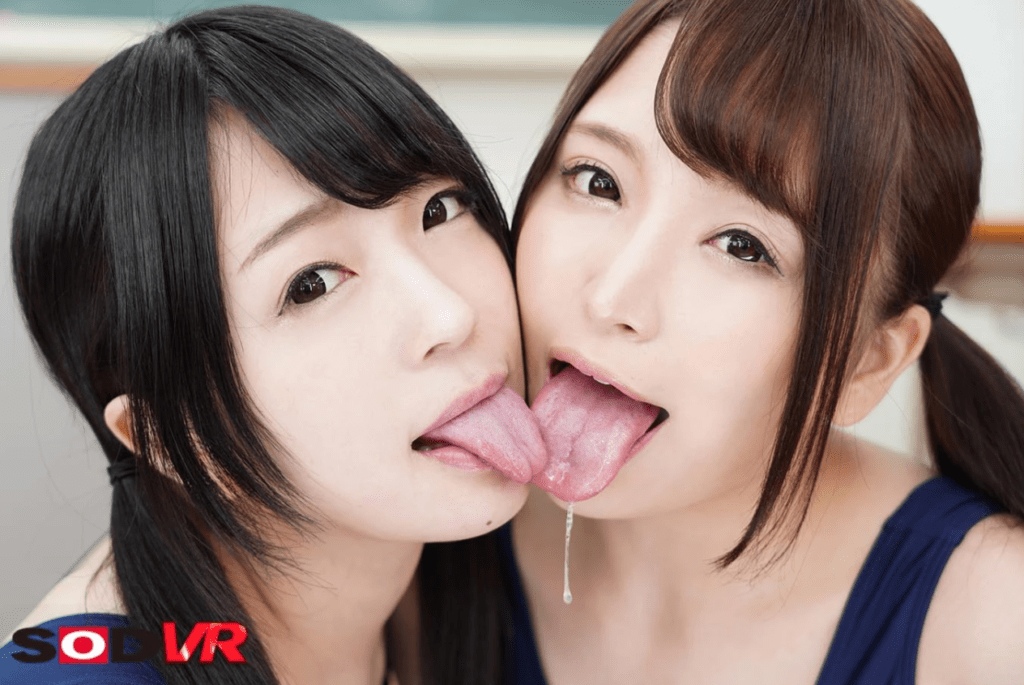 ---
Beautiful Young Schoolgirls Leak out of the School Swimsuits and Make You Try It by my favorite JAV studio SodCreate has a ton of spit play, golden showers, and cute girls.
As with many SodCreate videos, the video begins with an explanation of your predicament. You start out on the floor, and the girls come up to you telling you about all the ways they want to have fun.
First, they wet their clothing, peeing through their suits. Then, they brush their teeth, letting the drool fall out of their mouths, into your mouth and all over your body.
Spit VR with Golden Showers and Swimsuits!
Personally, I have a particular fetish for one piece swimsuits. Particularly when the swimsuits are pulled down such that nipples and breasts are exposed. Fortunately for me, that happens a lot in this video.
Repeatedly, the girls urinate several times in different positions, but always on you. When they aren't doing kinky things to your body, they're giving into the temptation to do naughty lesbian things with each other. Some examples include licking each others' bare nipples.
---
Conclusion
Today we can be thankful for another wonderful production by SodCreate. I like to watch this video with a warm glass of water or tea on hand to drink during the golden showers. I haven't found a good solution for simulating french kissing in VR yet; email me with suggestions!
This video requires a VR headset. For tips on starting out, check out my guide for setting up the Oculus Quest 2 for VR porn here.

At the time of this writing, this video is available on SLR Premium. SLR Premium is worth it. If you're curious to learn more about SexLikeReal, check out my review of SLR Premium here.